The RevTones... a San Francisco Bay Area rockabilly trio, playing red-hot original songs and great rockabilly songs from the 50's onward....
WE ARE CURRENTLY WORKING ON OUR THIRD CD - STAY TUNED!!
UPCOMING SHOWS:
---
January 6 2018: RHYTHM COLLISION WEEKEND EVENT
Riverside, CA

January 27 2018: 69th GRAND NATIONAL ROADSTER SHOW
Pomona, CA

February 17 2018: SACRAMENTO AUTORAMA
Cal Expo, Sacramento CA

February 24 2018: SANTA ROSA BLUES AND TATTOOS FESTIVAL
Flamingo Resort, Santa Rosa CA

March 3 2018: LAGUNITAS BREWERY
PETALUMA TAP ROOM
1280 N. McDowell Boulevard Petaluma, Calif. - 3pm to 6pm

April 13 2018: FIRESIDE LOUNGE
1453 Webster Street, Alameda, Calif. - 8pm to midnight

June 30 2018: PRIVATE EVENT
Auburn, California

July 28 2018: 15th ANNUAL MIDNIGHT MASS!
POOR BOYS CAR SHOW
Yolo County Fairgrounds, Woodland CA - time TBD

MORE DATES COMING, STAY TUNED....
---
DON'T FORGET.. Check out our live videos at Youtube and visit us on Facebook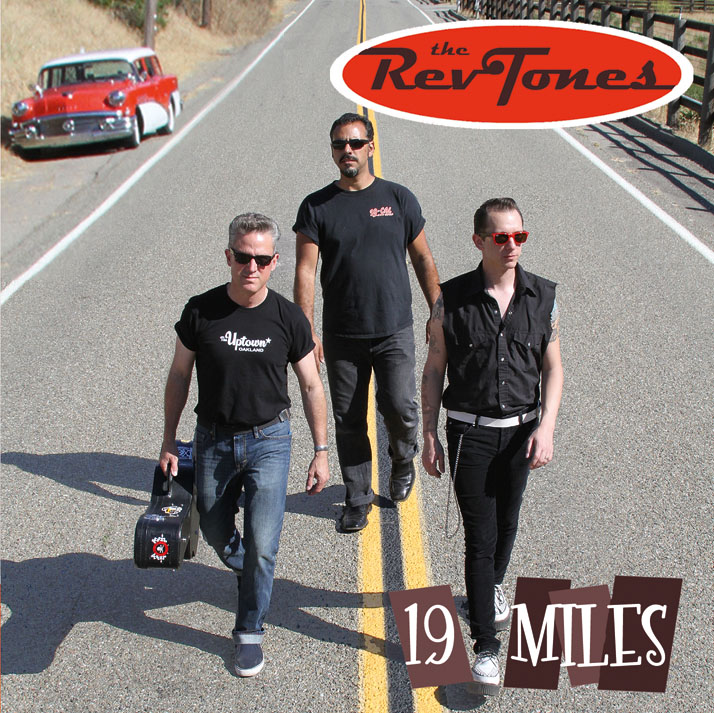 REVTONES CDs AVAILABLE AT CDBABY.COM, iTUNES, BAY AREA MUSIC STORES, AND AT EVERY REVTONES SHOW